Raised in Italy, I have followed my curiosity for language and people and have now spent almost half of my life in Berlin, a city I call my home.
I am used to working in an international environment but I also have made the experience of being the only foreigner in a team of locals: Leading people and projects I have learnt that you can overcome prejudice if you stay committed, speak up and follow through.
What I liked about working in a corporate environment was the fast pace of decision making; what I didn't like was the widespread assumption that leading people just consists in "passing on instructions". I concluded that there must be a sane way to lead and co-create in a collaborative, appreciative and yet efficient way.
In my coaching and mediation work I am committed to helping my clients stand up for themselves and build healthy and sustainable relationships.
As to my passion for language, I am married to an Argentinian and love to explore different cultural and linguistic spaces. Conflict is sometimes the side effect of this discovery journey, that's why I have made it my calling to help people address their conflicts with curiosity, confidence and opennes.
Mediator, Coach and Communication Consultant
More than 10 years as Program Director with German and international providers of business conferences
Strong experience and affinity with working in bilingual and multilingual settings
20 years life experience in an intercultural environment
Mediator BM®, licensed by the German Mediators Association (Bundesverband Mediation e.V.)
Cross-Border Family Mediator, accredited with MiKK e.V., International Mediation Centre for Family Conflict and Child Abduction
Co-Active Coach®, trained by the Co-Active Training Institute
I am dedicated to continuous learning (to date: more than 500 training hours) and regularly take courses in: Online Mediation, International Family Mediation, Coaching, Storytelling, and Mindfulness.
Post-graduate certificate in Semiotics, Technische Universität, Berlin
Master's Degree in German and English Language and Literature with a specialization in Linguistics and Foreing Language Didactics from the Universitá Ca' Foscari, Venice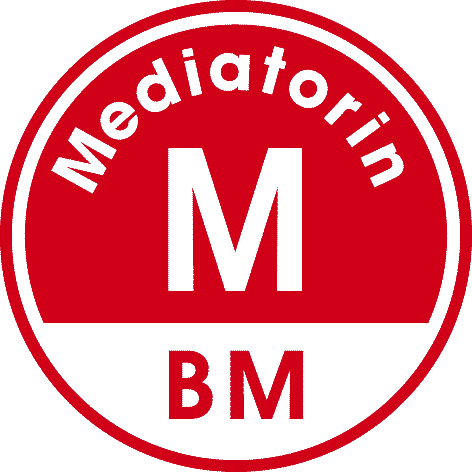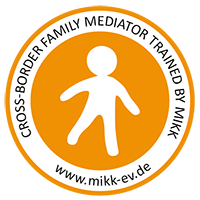 Some upcoming and past projects:
Coming up in the next months:
Article on aikido and mediation
Workshop: "Developing Your Conflict Style and Adapting your Response to Conflict"
Workshop : "Navigating Difficult Conversations"
Workshop: "Leadership Skills for Young Leaders"
What a treat to be invited to give a workshop in the beautiful surroundings of the Schorfheide forest! I shared my insights on Conflict Behavior and Conflict Styles with an amazing group of international scientists from the Leibnitz-Forschungsinstitut für Molekulare Pharmakologie (FMP).
Konfliktmanagement-Kongress:
An absolute highlight! It was an honour to give a workshop at the renowned Konfliktmanagement-Kongress in Hannover: Together with my colleague Christian von Baumbach we have involved the participants in a journey to discover the potential of aikido principles in conflict resolution.
"Aikido and Mediation: Constructive Conflict Resolution from the Perspective of a Japanese Martial Art".
A few months after the pandemic hit, the German Mediators Association created
the Conflict Hotline to offer expert help in times of reduced social contacts.
The service is available every day free of charge from 8:00 to 20:00.
I'm a volunteer conflict hotline responder from the very beginning!